Dental Professional Portal (DPP) is an online application that has been tailored specifically for Dental Practices.
The Portal is completely online, making it accessible from anywhere, all year round.
Quicker, Easier and Accurate Dental Practice Management Portal
Below summarises the DPP application functionality, which your Dental practice will be utilising:
Manage multi practices from one account

One dentist can access multi practices from wherever he works

Reports for Managers

Reports for Accountants

Support: Generate Ticket, Live Chat on the phone
DPP has been simplistically created for any sized Dental Practice (whether you own Single or Multiple surgeries), so even those staff members that have no accounting knowledge, will be able to use this application.
Take a demo of the DPP Application today and see how easy it will be to integrate it into your dental practice. You can also register with DPP for One Month Free Trial with unlimited access.

Using return on Investment (ROI), you will soon realise how beneficial DPP can be compared to an older manual system.
Dental Professional Portal (DPP) Financial, is a state-of-the-art application solution for dental practices which calculates the monthly earnings for every Dentist and Hygienist in the practice.
Within this section, the practice can manage the following:
NHS Contracts

Dental Lab Bills

Deductions

Payment Adjustments

Earning Reports
Within the Human Resources page, Dental professionals can update their professional information on the online portal. They can also share this information with the other sites, (if part of a multi practice), as well as being able to access their monthly and annual earnings statements at any time.
Should any information about the dentist be missing or due to expire, then an email reminder is generated on DPP to allow them to update their portfolio.

Using DPP means that your practice is always CQC inspection ready. With instant and easy access to all required documentation and prompt regulatory updates, our online application gives you complete peace of mind ahead of any visit from a CQC inspector.
As your business grows, DPP will help your staff to manage and monitor between single and multi-practices, which will help you to achieve your targets efficiently.
Manage Practice Compliances documents
Check missing or expired documents list
Share all Policies and Procedures with your team members
Access all Policies and Procedures according to CQC standard
Upload bulk Compliance documents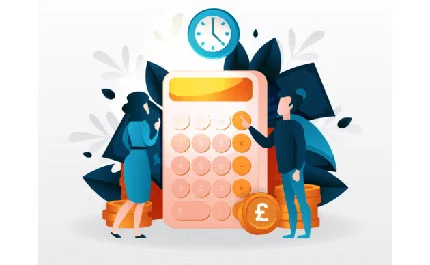 Discover Your Leave Entitlement
Stay Informed and Prepared!